Повний список нової музики у GTA V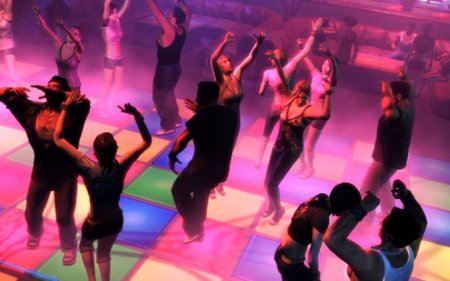 Rockstar вирішили потішити меломанів та урізноманітнити музику на радіостанціях штату Сан-Андреас. Усього до оновленої версії було додано 162 треки.
Повний список доданих пісень:
The Blue Ark
"Addi Truth" by Vybz Kartel
"Kingston Town (Remix)" by Busy Signal feat. Damian Jr. Gong Marley
"Loyals (Royals Remix)" by Demarco
"Money Come And Money Go" by Lee "Scratch" Perry
"Mr. Moneyman" by Danny Hensworth
"Roast Fish & Cornbread" by Lee "Scratch" Perry
"Topic Of The Day" by I-Octane
Channel X!
"Don't Push Me Around" by The Zeros
"I Don't Need Society" by D.R.I.
"John Wayne was a Nazi" by MDC
"Linda Blair" by Redd Kross
"Los Angeles" by X
"The Enemy" by D.O.A.
FlyLo FM
"Eddie You Should Know Better" by Curtis Mayfield
"You Never Come Closer" by Doris
"Medication Medication" by Flying Lotus feat. Krayzie Bone
"Work Title: What We Want" by XXYYXX
"Make Money" by Lapalux
"B Adams" by Mono/Poly and Thundercat
"Osaka Trade" by Flying lotus
"Masquatch" by DOOM
"Early Mountain" by Flying Lotus
"Into Vogon Skulls" by Dimlite
"Fuck The Makeup, Skip The Shower" by Knower
"4AM (Araabumzik Remix)" by Kaskade
Los Santos Rock Radio
"30 Days in the Hole" by Humble Pie
"Black Velvet" by Alannah Myles
"Burning Heart" by Survivor
"Carry On, Wayward Son" by Kansas
"Cats in the Cradle" by Harry Chapin
"Circle in the Sand" by Belinda Carlisle
"Coming On Strong" by Broken English
"Danger Zone" by Kenny Loggins
"Fortunate Son" by Credence Clearwater Revival
"Gimme All Your Lovin'" by ZZ Top
"Mississippi Queen" by Mountain
"Peace of Mind" by Boston
"Roundabout" by YES
"Shadow of the Night" by Pat Benatar
"We Built This City" by Starship
The Low Down 91.1FM
"Bounce Lady" by Pleasure
"Climax" by Ohio Players
"Changin'" by Brass Construction
"Funny Feeling" by The Delfonics
"I Believe in Miracles" by The Jackson Sisters
"Magic Mountain" by War feat. Eric Burdon
"Stories" by The Chakachas
"Superman Lover" by Johnny Guitar Watson
100.7FM Non Stop Pop
"6 Underground" by Sneaker Pimps
"Alright" by Jamiroquai
"Applause" by Lady Gaga
"Bad Girls" by M.I.A.
"Cooler Than Me" by Mike Posner
"Days Go By" by Dirty Vegas
"Feel Good Inc." by Gorillaz
"I Want It That Way" by Backstreet Boys
"Kids" by Robbie Williams feat. Kylie Minogue
"Let's Go All The Way" by Sly Fox
"Living In A Box" by Living In A Box
"Me & U" by Cassie
"Meet Me Halfway" by The Black Eyed Peas
"Midnight City" by M83
"Moves Like Jagger" by Maroon 5 feat. Christina Aguilera
"New Sensation" by INXS
"On Our Own" by Bobby Brown
"Promises,Promises" by Naked Eyes
"Send Me An Angel" by Real Life
"Small Town Boy" by Bronski Beat
"Something Got Me Started (Hurley's House Mix)" by Simply Red
"Tape Loop" by Morcheeba
"Tell it to My Heart" by Taylor Dayne
"Tennis Court" by Lorde
"The Time is Now" by Moloko
"Wait" by Blow Monkeys feat. Kym Mazelle
106.1 Radio Los Santos
"Bad News" by Danny Brown & Action Bronson
"Bugati" by Ace Hood feat. Future & Rick Ross
"Came Thru/Easily" by Chuck Inglish feat. Ab-Soul & Mac Miller
"Collared Greens" by Schoolboy Q feat. Kendrick Lamar
"Do It Big" by Problem & Iamsu feat. Bad Lucc & Sage The Gemini
"Everyday" by Trouble feat. Gucci Mane
"Hunnid Stax" by Ab-Soul feat. Schoolboy Q
"I Can't Wait" by Young Scooter feat. Trinadad James
"Kush Coma" by Danny Brown feat. A$AP Rocky & Zelooperz
"Millions" by Skeme
"Relaxin'" by G-Side feat. G-Mane
"Sellin' Dope" by Freddie Gibbs & Mike Dean
"Swimming Pools (Dank)" by Kendrick Lamar
"Upper Echelon" by Travi$ Scott feat. T.I. & 2 Chainz
"Work" by A$AP Ferg
"Work" by Young Scooter feat. Gucci Mane
Radio Mirror Park
"Always" by Panama
"Crystalfilm" by Little Dragon
"Flutes" by Hot Chip
"Forget" by Twin Shadow
"Heartbreak" by Age of Consent
"Hold On" by HOLY GHOST!
"In Real Life" by The Ruby Suns
"Living In America" by DOM
"Mesmerised" by Scenic
"New Beat" by Toro Y Moi
"O.N.E." by Yeasayer
"One Girl/One Boy" by !!!
"Polish Girl" by Neon Indian
"Pharaohs" by SRTRKT feat. Roses Gabor
"Strangers in the Wind" by Cut Copy
"The Drummer" by Niki & The Dove
"Truly Alive" by Mitzi
"When You're Out" by KAUF
Rebel Radio
"Crazy Arms" by Ray Price
"Dippin Snuff" by Marvin Jackson
"D-I-V-O-R-C-E" by Tammy Wynette
"Get With It" by Charlie Feathers
"Highwayman" by The Highwaymen
"She Made Toothpicks of the Timber of my Heart" by Home & Jethro
SPACE 103.2
"Back And Forth" by Cameo
"Do It Roger" by Roger
"Flashback" by Imagination
"Flashlight" by Parliament
"Gotta Get My hands (On Some Money)" by The Fatback Band
"Joystick" by Dazz Band
"Mothership Connection" by Parliament
"Nights (Feel Like Gettin Down)" by Billy Ocean
"Walking Into Sunshine" by Central Line
Vinewood BLVD Radio
"Answer To Yourself" by The Soft Pack
"Fall In Line" by Mind Spiders
"Gone for Good" by Nobunny
"Next Stop" by Bleached
"Sixpack" by Jeff The Brotherhood
"Turn It Around" by The Men
"Used Blood" by Coliseum
"Who Needs You" by The Orwells
WCC-FM: West Coast Classics
"1st of Tha Month" by Bone Thugs-N-Harmony
"Afro Puffs" by The Lady of Rage
"Ballad of a Menace" by CPO
"Bow Down" by Westside Connection
"Captain Save a Hoe" by E-40
"I Got 5 On It" by The Luniz
"No More ?'s" by Eazy-E
"Servin' Em Heat" by South Central Cartel
"Sherm Stick" by Jayo Felony
"The Murda Show" by Spice 1 feat. MC Eiht
"This D.J." by Warren G
"We Roll Deep" by The Conscious Sisters
Worldwide FM
"Shark Week" by Sinkane feat. Salvatore Principato
"Body & Soul" by William Onyeabor
"Kool FM" by Four Tet
"Made to Stray" by Mount Kimbie
"World in a Room" by Anushka
"Why You Wanna See My Bad Side?" by Smokey Robinson
"Street Life" by Randy Crawford
"What You Need" by FLUME
"Hive" by Earl Sweatshirt feat. Vince Staples & Casey Veggies
"Numb" by Portishead
"Black Magic" by Jon Wayne
"1-69" by Roman Gianarthur
"Treat Me Like Fire" by Lion Babe
"KILLDAT" by Dam-Funk
"Run Away" by Jamie Lidell
"Recover (CID RIM Remix)" by Chvrches
"Let Yrself Be" by Jimmy Edgar
"Viajero" by Clap! Clap!
"No Balanço De Conoa" by Maga Bo feat. Rosangela Macedo & Marcelo Yuka